Technological innovation meets design and a new concept is born, able to offer performance, multifunctionality and ergonomics in a single product. IQbuds were developed by the design team in complete synergy with the manufacturer, collaborating in the research and development of a product morphology appropriate to the desired performance.
IQbuds™ use the brand new Nuheara Super Intelligent Noise Cancellation (SINC™) technology, allowing you to select exactly what you want to hear of the world around you using the most advanced Bluetooth technology.

This product aims to offer the user a new listening experience that's completely personalised.
The speed and ease of managing this device are the result of its specific design and the graphic interface connected to the smartphone app, offering extremely intuitive and simplified communication.
In order to arrive at the final form, three-dimensional concepts were developed with different characteristics of size and ergonomics; these were tested by means of fully functioning prototypes.
With an almost scientific approach to the design, we analysed the form of the ear, taking into account differences of gender, age and ethnicity. The design team then created two shapes that were perfectly compatible with human anatomy, to encompass a wide range of individual users.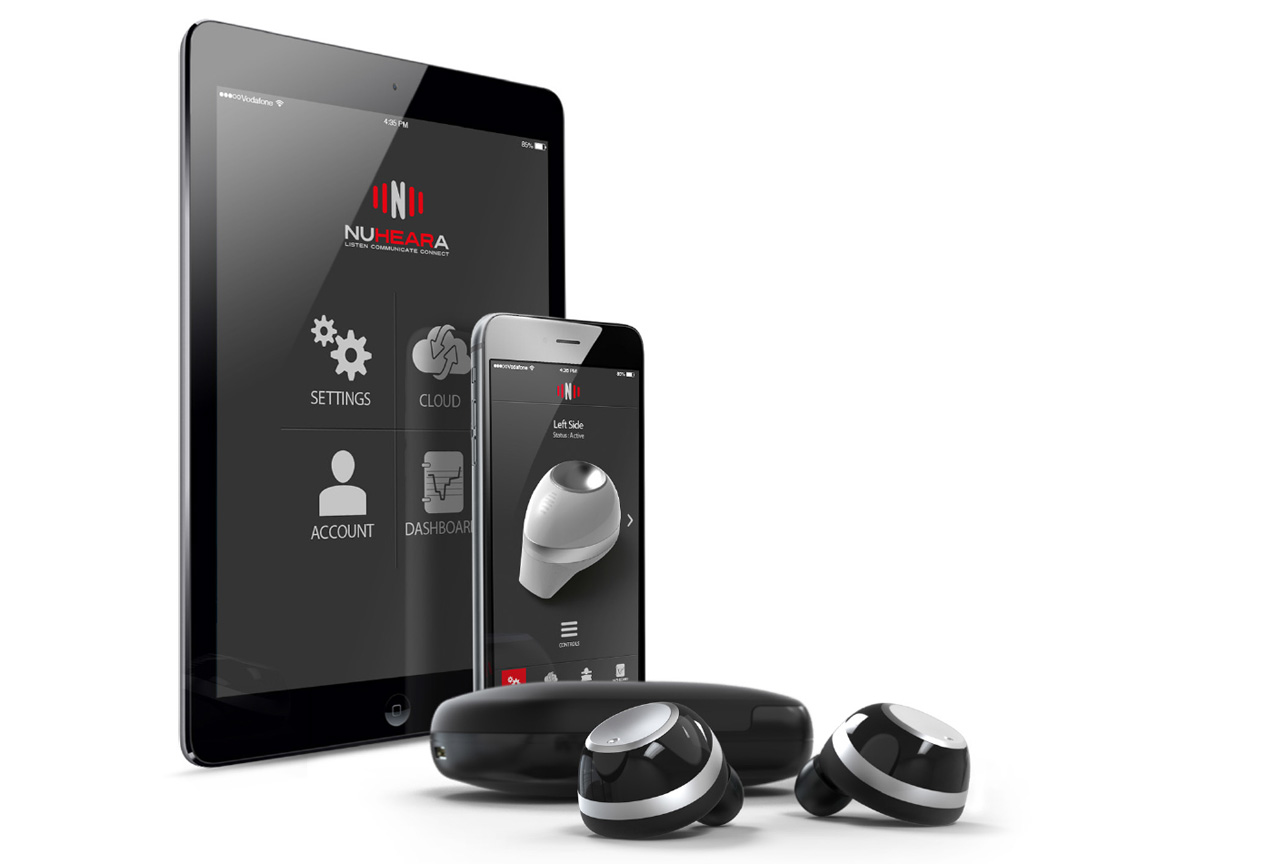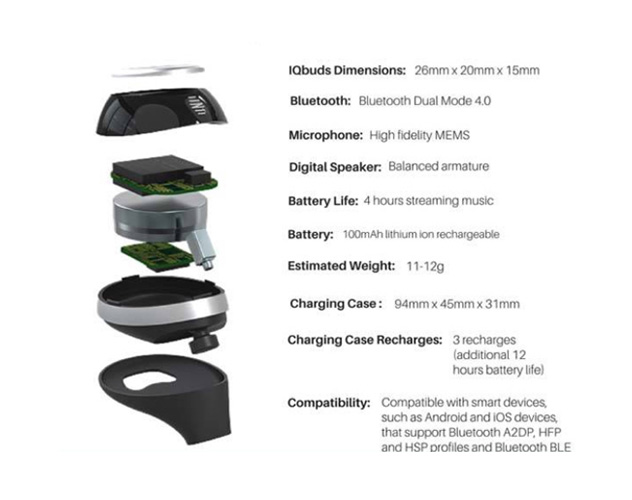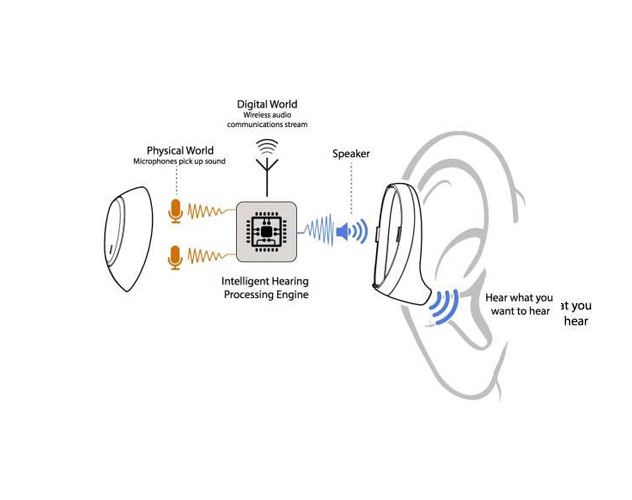 LThe hypothesis-testing approach to the shape and to the ideal functionality was one of the aspects which made the design of this product a strategic element in its success.