Giacca24

(design by M.Alegiani - A.Pace)
GH24 is a urban accessory urban characterized by an innovative and multifunctional design.
A bag designed to hold and protect personal items and electronic equipments, which in a few seconds it changes its function and its use...

Opening a zipper, the bag becomes a waterproof jacket.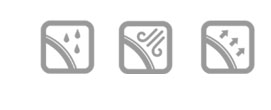 Exclusive style and minimalist design make possible to use this product in every context of your day; your items will remain within, and you can move freely!